Green Influencer
APTIM offers comprehensive sustainability services, including Energy and Water Management, Carbon and Greenhouse Gas accounting, data management and benchmarking, Sustainability Planning, Hazardous waste, Plastic Waste and Food Waste Reduction. They also offer Electric Vehicle (EV) charging stations and solar solutions.

Green Influencer
AquaRecycle has revolutionized laundry by applying a water purification process to a laundry environment. Their environmentally friendly filtration process takes 100% of the wastewater and provides clean, disinfected, and preheated water for all washing cycles. Their AquaSmart 6.5TM technology tracks and reports system performance as well as water quality and complete system automation. Each system is designed specifically to their customers' needs with designs to fit most properties. Ask about their FREE 12-month Service and Repair Program for the first year of operation.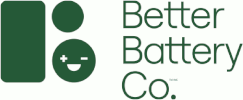 Green Influencer
BBCo created a system that allows you to receive and recycle your batteries more easily than ever before. Every Better Battery corporate order includes a percentage recycling credit off your total. From there they ask that you send your depleted batteries to their recycling partner Call2Recyle OR the recycling partner of your choice so they can take care of the rest - while you rest assured you've done your part for the environment. As an added perk, they'll offset the carbon produced in the process of making, shipping, and recycling our alkaline batteries through their partner Carbonfund.org.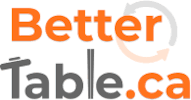 Green Influencer
BetterTable.ca is a Vancouver-based company helping Canadian hotels control food costs and go green. From large hotel chains to smaller accommodators, every property with a food service operation can leverage food waste prevention to start saving now. Increase profits and meet sustainability targets! Benefits to members: Implement cost-saving measures in your F&B operations to increase profitability, identify and further improve efficiencies to control food and operation costs, evaluate current sustainability practices to maximize the ROI of ESG, empower your teams with free training, anticipate coming regulations.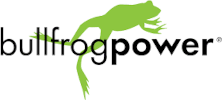 Green Influencer
Bullfrog Power, an Envest company, offers smart and sustainable energy solutions that help thousands of businesses and individuals meet their climate goals. In 2005, Bullfrog Power revolutionized Canada's energy landscape by giving businesses and individuals a green electricity choice for the first time. Bullfrog Power's team of sustainability experts also offers solutions including power purchase agreements, green natural gas, and green fuel. As a Certified B Corporation, Bullfrog Power meets higher standards of social and environmental performance, transparency, and accountability.

Green Influencer
CanPro Marketing is a full-service promotional products company. Their 25 years in the Promotional Products industry gives us the experience and knowledge to help you with ALL of your purchasing needs. Whether you are looking for that amazing gift for your clients, a staff incentive, or if you are concerned about reducing your carbon footprint, they can help.

Green Influencer
CD SONTER is an environmental consulting company that has been providing sustainability solutions for more than 25 years. They take pride in their autonomy from service providers because their only interest is their clients. As trusted third-party environmental consultants, they are passionate about real environmental change. For them, sustainability just makes economic and environmental sense; it's doing more with less. CD Sonter works with properties to achieve success in a wide range of sustainability-based programs. Their services include green certification and awards project management, waste, energy, water and indoor air quality auditing and occupant engagement and awareness initiatives.

Green Influencer
ChargeLab is the Android of EV charging, providing hardware-agnostic software to manage electric vehicle chargers. Providing turnkey services for deploying charging solutions, including vetting hardware from top manufacturers and supplying certified installation services, ChargeLab ensures businesses and governments find the right solution for their electric vehicle charging needs.

Green Influencer
Clean the World is a social enterprise with the mission of saving millions of lives around the world. They accomplish this mission by collecting and recycling discarded soap and plastic amenity bottles from participating hospitality partners. They distribute recycled soap and hygiene products from more than 8,000+ hotel and resort partners to children and families in countries with a high death rate due to acute respiratory infection (pneumonia) and diarrheal diseases (cholera) - which are two of the top killers of children under 5.

Green Influencer
Cruz, energized by Step Mobility Inc. provides a turn-key solution for hotels and tourism businesses to rent electric scooters to their guests. They deploy top-of-the-line e-scooter hardware, handle all set-up and maintenance, offer revenue share and a complimentary staff ride program. Step is a leader in embedded mobility; leveraging current infrastructure to strengthen local economies and connect tourists and locals to our communities. Advantages include additional revenue, increased accessibility, corporate social responsibility - an emission-free and engaging transportation option for your guests, competitive advantage, driving ADR, complimentary rides, and custom branding displaying your hotel in the community.

Green Influencer
EarthSuds offers high quality shower amenities in tablet form that eliminate the need for wasteful plastic packaging. They believe that sustainability should not compromise quality. EarthSuds tablets are solid, single-use portions of shampoo, conditioner, and body wash that lather like traditional shower products when exposed to water and pressure. This means that steam from the shower or a few water drops will not cause the product to dissolve before its intended use. The tablets sit in display cases/containers on bathroom countertops and although the tablets are refilled as guests check in and out, the cases remain.

Green Influencer
EcoSense Solutions is a patented water conservation product that installs into the existing tank style toilets of multi-resident properties that saves, on average, 30%-40% on monthly water bills. Some other benefits that come from having the system installed include an increase in property NOI, maintenance savings, by eliminating floods some properties have been able to get better insurance rates, rather than replacing your existing toilets and adding to landfills, our system makes any traditional tank style toilet more water efficient. EcoSense Solutions will do a free water analysis on your property and produce an ROI report for you.

Green Influencer
Frylow is an all-natural ceramic device for use in all commercial deep fryers that condition and extend the fry oil's lifespan. With Frylow, each location will be able to reduce their carbon footprint by saving hundreds of plastic oil jugs per year, along with thousands of liters of used oil, from ending up in landfills Frylow's green technology is a safe and easy way to improve sustainability while giving your guests a healthier, better tasting product and saving money in the process.

Green Influencer
Green Lodging News is the lodging industry's leading environmental news publication. It consists of a website, weekly e-mail newsletter, and weekly Green Supplier Spotlight and Green Suppliers Spotlight e-blasts. Green Lodging News is published by Hasek Communications L.L.C., Odessa, Fla. Glenn Hasek, Publisher and Editor, has almost 28 years of lodging industry experience. To receive the weekly e-newsletter and Spotlight e-blast, subscribe at www.greenlodgingnews.com.

Green Influencer
Lightenco is an award-winning company offering turnkey LED lighting solutions for hospitality, commercial, multi-residential, industrial and institutional clients. Services include: hydro incentive application management, energy and cost savings analysis, lighting design, installation, certified electrical work, project financing, recycling of old lamps, green marketing campaigns & more.

Green Influencer
myDigitalOffice is an end-to-end hospitality information management platform for sourcing, processing and storing hotel data in the cloud. Their SaaS solutions help hotel owners/operators, hotel management companies, franchisees, and hospitality REITs automate the hotel back-office and manage property portfolio performance to a tee. The visibility, connectivity, and control delivered by their award-winning cloud-based dashboards, document management software, and integrated data feeds allow teams to reach greater levels of productivity, ensure regulatory compliance, and reduce environmental impact while optimizing profitability.

Green Influencer
Find bed bugs before your guests do. Online review websites are often the first point of call when choosing where to stay. Any contact with bed bugs will lead to poor reviews and ratings. This causes reputational damage and loss of earnings. The innovative Nattaro Scout monitoring system is a discrete, non-toxic, reusable, and biodegradable detection trap with a unique patented lure to attract bedbugs. The lure's effect has been tested and verified through extensive research and through several years of daily use by pest management professionals. Finding bed bugs early is key to making treatments easier and less expensive.

Green Influencer
Oneka is a family-owned company. They offer a line of natural personal care products, crafted from certified organic plants grown on the family farm in Frelighsburg, Quebec. They strive to do business in a more sustainable way, by taking responsibility for the impact of the company on society and the environment; and transforming this impact into a positive one. They are on a quest to become a truly sustainable, regenerative business. Oneka prioritizes bigger retail formats and refills through their retail and hospitality partners' network. For every 500ml of Oneka product purchased, 3 plastic bottles are removed from the coastlines.

Green Influencer
The Polti Cimex Eradicator is the first steamer ever made specifically for the eradication of bedbugs which has become the favorite choice of US pest control companies, housing authorities and hotels looking for a chemical free system to eradicate pests. In lab and field tests, the Polti Cimex Eradicator provided superior results compared to other steamers in the market. Thanks to its patented technology, the Polti Cimex Eradicator produces superheated dry steam at a temperature of up to 356F and with a significantly low amount of moisture. This results in 100% effectiveness against bed bugs, in all their life stages.

Green Influencer
RecycleSmart is the largest procurer of waste and recycling programs across North America. RecycleSmart specializes in complete end-to-end management of hospitality vertical waste & recycling programs. RecycleSmart harnesses technology to provide a true picture of what is occurring within your current waste program leading to cost reduction while minimizing your carbon footprint. With the ability to consolidate waste and recycling management from single to multi-sites, RecycleSmart is your one-stop shop for all waste & recycling needs.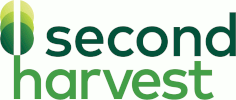 Green Influencer
Second Harvest is Canada's largest food rescue organization and is a global thought leader on perishable food redistribution. They operate at the intersection of hunger relief and environmental protection, tackling food loss and waste through food redistribution, research, awareness, and education, continually innovating and collaborating to ensure a more sustainable planet. Their inclusive model ensures this healthy surplus food is redirected to thousands of charities and non-profits across the country, providing millions of Canadians experiencing food insecurity access to the nourishment they need.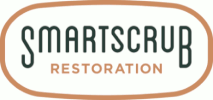 Green Influencer
Smart Scrub Restoration Inc. was founded with the goal of providing quantifiable financial results, and to sustainably restore all HVAC/R assets back to peak performance, due to physical and microscopic fouling of Biofilm. Today, their goal goes beyond increasing energy efficiencies and the bottom line to sanitizing and empowering healthier indoor environments where people live, work and play, to thrive.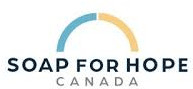 Green Influencer
Soap for Hope Canada expands access to good hygiene through the redistribution of repurposed hygiene products (soap bars, shampoo bottles, etc.) and retired products (linens, robes, slippers) sourced from more than 100 hotel community partners. Staff and volunteers reprocess these products for re-use in urban shelters, community facilities and remote communities. SfHC is significantly extending the use of hygiene products through redistribution that reduces the volumes of these products that would otherwise end up in landfill sites.

Green Influencer
Tersano Inc. is a Canadian privately held innovations company based in Windsor, Ontario, with offices, manufacturing, and distribution centers worldwide. Tersano is committed to advancing environmentally safe and healthy alternatives to traditional chemical cleaning. Their technologies turn ordinary water into Stabilized Aqueous Ozone (SAO) on-site and on-demand: an all-in-one solution providing effective cleaning and deodorizing without harsh chemicals.

Approved Vendor
P&G Professional's Tide Professional Coldwater is more than a laundry detergent. It's a whole new system of On-Premise Laundry clean - with four products formulated to work together for a dependable clean with less water and colder temperatures. The advanced formula uses more enzymes designed for lower wash temperatures to help break down stains in colder water. Tide Professional Coldwater allows businesses to reduce the energy used to heat water in their washing machines by up to 75%. The innovative wash process also reduces the number of fills and water used per wash by up to 40%.